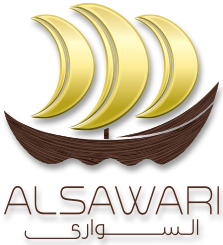 SET AHEAD >>
The Group
Al Sawari Holding is a global investment holding company operating out of Doha, Qatar. An active participant in Qatar's vibrant and growing economy, our rapidly expanding organisation is committed to growing a global, diversified business whilst contributing to the development of Qatar's infrastructure.
Al Sawari is continually assessing business opportunities that will grow our broad, world-class portfolio and looks to establish international partnerships to build on our extensive experience and expertise. We currently operate across a wide range of industries including medical, real estate, hospitality, construction, industry, technology, business and investment, and we are constantly seeking new opportunities to complement our existing portfolio.
The companies with which we partner share our values. With a focus on innovation and excellence, we continually seek to deliver best-in-class products and services. Through our successful partnerships and business expertise, our goal is to be one of the world's leading diversified investment holding companies.