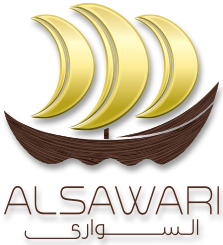 SET AHEAD >>
The Group
Al Sawari Holding considers itself a fortunate company that is actively looking to participate in the growth and development of Qatar's economy. Our fast expanding organization is dedicated to invest in the diversification of its business and the development of infrastructure.
The group focuses on sustainable growth through the identification of business opportunities to expand and diversify its market, and the creation of partnerships with experienced international collaborators that contribute in this journey.
Currently Al Sawari operates in several divisions across a wide range of industries and is consistently evaluating new business opportunities with potential to increase its portfolio.
Our companies share the same values and focus on innovation and excellence, constantly seeking to improve and deliver leading products and services. Through its well defined business strategy Al Sawari Holding seeks to conquer its space and recognition in the global business investment market.