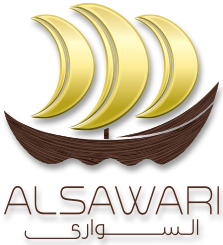 SET AHEAD >>
MEDICAL | Avanzcare

Avanzcare is a unique business model serving the healthcare sector through pharmaceutical distribution, manufacturing, healthcare centres, retailing, and Co-Marketing.
The company has a well-defined strategy that unites its regional expertise with its strong global network to work towards the final goal: constantly improve people's well-being.
Avanzcare aims to actively contribute to the development of the health sector in the region with the establishment of partnerships with multinational healthcare, specialty pharmaceutical, and medical equipment companies. The organization will achieve their main objective with a sophisticated distribution infrastructure, a regional pharmacy chain brand, the delivery of the highest quality healthcare services and facilities in the region and the manufacture of innovative products that satisfy the unmet pharmaceutical needs.
Avanzcare is certified ISO 9001: 2015 compliant organization. The certification is issued by Bureau Veritas Certification Holding- SAS UK Branch and accredited by UKAS.

Avanzcare has also successfully completed TRACEcertification, an internationally recognized due diligence review. TRACEcertification underscores Avanzcare's commitment to commercial transparency, and anti-bribery compliance.